About Us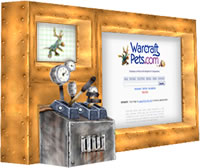 WarcraftPets is a World of Warcraft fansite for players who enjoy collecting a variety of the game's "companion" pets. It's the first site of it's kind, enabling WoW players to track and share their virtual collections online.
The site launched in April 2007, hosted by a curious little gnome named Breanni. Breanni is actually a real character played by Brian Brolin, the site's creator.
Today, WarcraftPets features a number of tools and guides to help collectors get the most out of pet collecting and battling. Additionally, the site is home to more than 65,000 members who have collected a combined total of nearly 10 million pets.
Meet the Team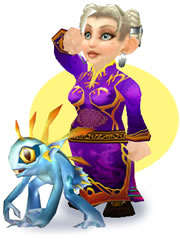 Real Name: Brian
Role: Founder / Site Director
Brian (better known to the WoW community as Breanni) is the founder of WarcraftPets.com, as well as the director of the site. Just like his gnomish counterpart, Brian is always tinkering with something.
Over the years, Brian's creativity has sparked comic strips, short films, board games, musical compositions, and other websites. Note that many of those sites deal with boring topics, such as bariatric surgery and chemical standards— neither of which is as fun as collecting pets (...or so we've been told). More »
---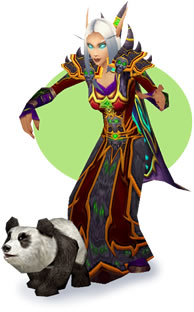 Real Name: Curtis
Role: Community Leader
Curtis, a.k.a. Doobjanka, has been a volunteer for the site for over two years. He's an avid pet collector, mount collector, achievement collector and all other sorts of random things in WoW. The only thing he doesn't do in WoW is PvP.
In real life, he has two pets: Rupert, who is 7, and Annabelle Lee, who is still a puppy. Both are Lhasa Apso's. He studies Sociology and plans to be a Victimologist after graduation. His collecting stretches beyond WoW, including a vast collection of DVDs, of which he owns over 1,400.
---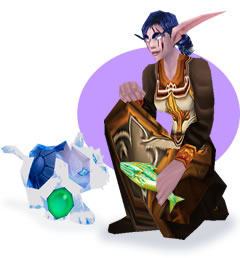 Real Name: Amanda
Role: Sr. Content Manager
Amanda was drawn to WoW when she saw her boyfriend playing the game in 2005. Over time she came to love the game, especially after discovering the joy of pet collecting.
Outside of pet collecting, Amanda also delights in gathering ore and herbs, leveling professions, and collecting miscellaneous objects such as flower off-hands. When not filling her inventory and bank with junk, she can be found raiding with her "casually-hardcore" end game progression guild.
Unlike her character, Amanda only has one "non-combat pet" in real life: a cat named Sally.
---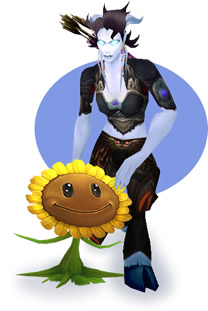 Real Name: James
Role: Lead Web Developer
James started playing WoW in 2008 when a few coworkers decided to reactivate their WoW accounts. Having not played an online game before, James joined them for a 10 day free trial and hasn't looked back since.
When companion pets became learnable a few months after he started, James began to collect as many as he could. But shortly after buying a TCG pet from eBay, he switched his main and was forced to start his collection all over again—a task made easier and more enjoyable with this website.
In real life he has three cats, as well as a dog that he would consider swapping for a real-life (and probably better behaved) Murloc.